Our Ledgebrook Kennel is a daycare and overnight boarding facility for cats and dogs in Woburn where our team will provide your pet with a comfortable and enjoyable place to stay while you are away.
A Home Away From Home
We understand that it can be stressful to leave your pet when you go out of town—especially if they are ill, or when they are recovering from a procedure or surgery. At Woburn Animal Hospital, we want to help put your mind at ease. 
We provide complete general boarding services for all of our patients.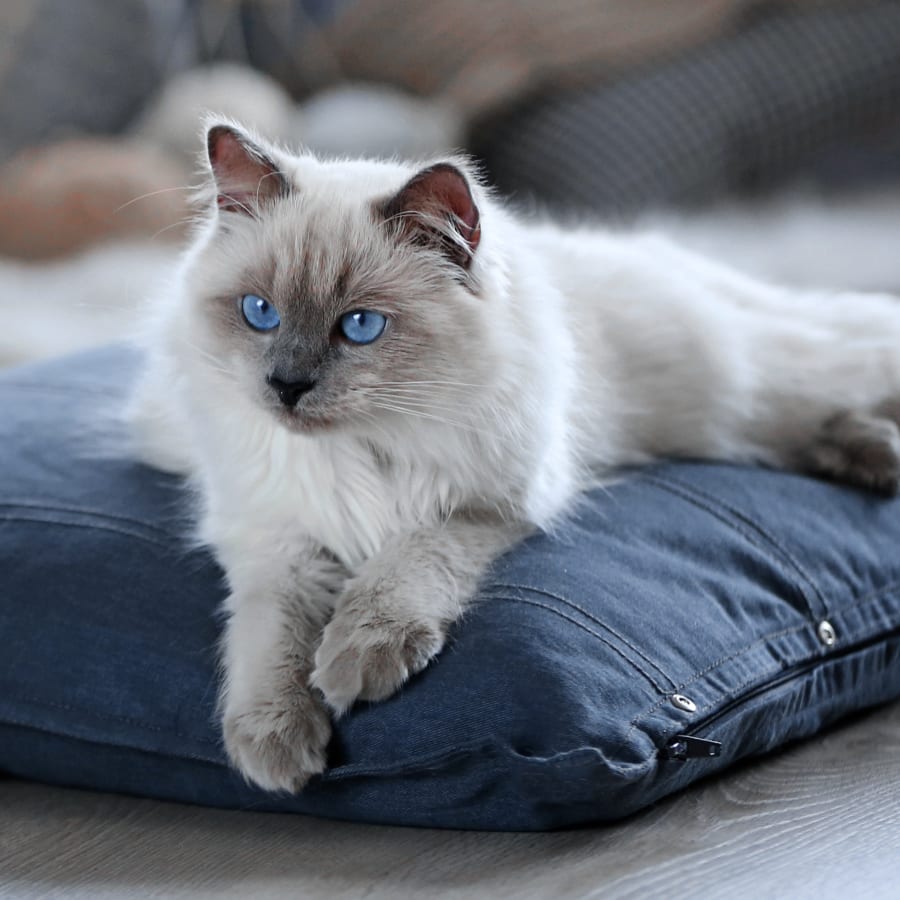 Boarding: A Typical Day
Dog Boarding
Whenever possible, dogs are placed in our spacious, heated indoor/outdoor runs. If housed indoors, they are walked or placed into outdoor runs for exercise during the day.
Runs are cleaned and disinfected each morning and maintained throughout the day. 
Ledgebrook Kennel offers Playtime, where our guests can run free and play in our large enclosed paddocks. For shy or "independent" dogs, playtime can be individual. For more social dogs, they can participate in community playtime with friendly dogs to burn off energy, while being supervised by our staff.
Cat Boarding
Our two-story, four-unit cat condos are fully equipped with toys, bedding, catnip, and sunshine from the windows that surround them. All indoor facilities are cleaned two or more times a day.
Your cat will be fed according to your specifications and their requirements, to ensure their routine is the same as it is at home. They will be given one-on-one interaction with staff if they want it.
Our cat boarding area is separated from the dog area to ensure your kitty feels relaxed and safe while they stay with us.
Pet Daycare
Ledgebrook Kennel is located on five acres of beautiful wooded land and dogs are divided into groups of six to eight, split first by size, then by play style and age. The dogs spend the day running and playing outside with our Daycare Supervisors. 
Walk-ins are always welcome for Doggie Play Day once a play day assessment has been done.
FAQs About Pet Boarding
We're serious animal lovers, and our whole team enjoys giving our boarders all the attention and care they deserve while they're staying with us.
Read our FAQs for answers to our most frequently asked questions about pet boarding at Woburn Animal Hospital.
If you have further questions about boarding, please feel free to contact us!
Ledgebrook Kennel Additional Services
Bath and Nails
If your dog doesn't need a full groom, Ledgebrook Kennel is happy to give your dog a bath during daycare. If it's time for a nail trim, let us do this for you during daycare.

Anything Else
Is your dog scooting? Might be time for anal expression. Vaccines, microchips, mid-day meals, and medication administration are just some of the daycare extras we offer.